First developed in the 1940's and early 1950's as organic polymers applied to metallic bases, powder coating evolved into a quicker and more efficient fluidized-bed process.
By the 1970's, the ecology movement, and new application techniques with electrostatic spray, built interest in the powder coating process. This new application method sprayed charged powder particles which stuck onto a grounded material with electrostatic attraction. This process became an environmentally friendly and more affordable option that is still used today.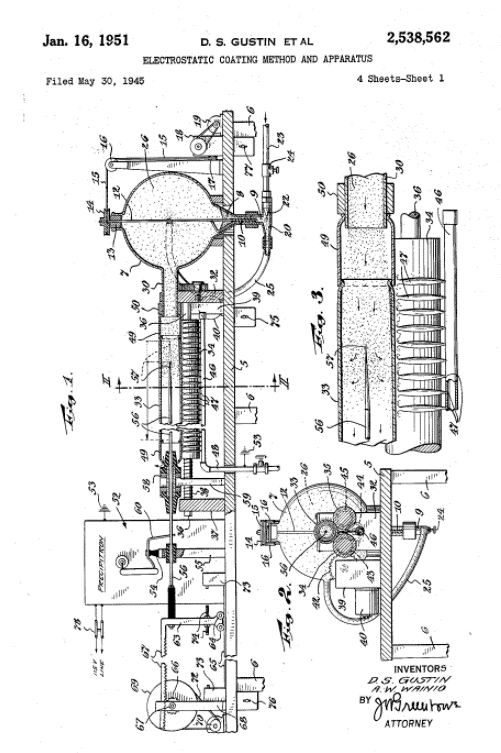 The powder coating process continues to develop over time as new environmental laws and interest in human safety arise. Some advantages to using this process includes durability and longevity when exposed to heat, water, and UV rays, along with allowing for a variety of finishes and textural effects.
Some powders are designed for interior use only which can include many steps and preparation. There are also powders suited for architectural applications because of their flexible color and gloss UV stability as well as thermal expansion and contraction with aluminum. More specification details can be found through the American Architectural Manufactures Association (AAMA).
Since the early days of Parasoleil, we have worked on developing our full palette of finishes that appeal to a broad audience and age gracefully, while remaining true to the design integrity our brand is known for. "When it comes to our patina finishes, we intentionally focus on the "hand-made" artful approach versus the ultra-uniform mass-produced look that is commonly seen today," said Parasoleil's Architecture Director, Mike Schock.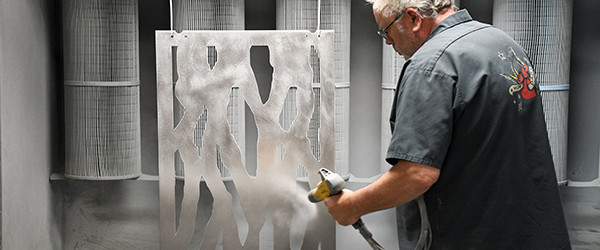 When it comes to the complete structural system, it's helpful to image the panels as the painting and the structures as the picture frame that exists to support the painting while also highlighting and complement the piece. The panel finish is complemented by the frame color that becomes secondary and enhances the aesthetic appeal of the entire systems. In the eyes of our COO, Tanner Flynn, "The installations that looks the best are the ones that allow the panels to be the star of the show."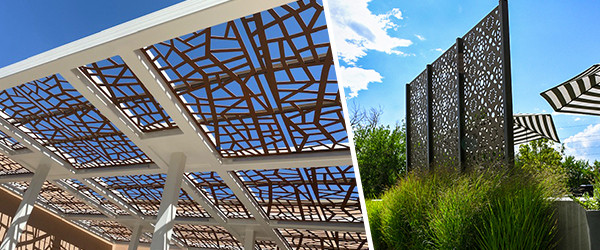 We recently introduced two new structure and hardware finishes – Nimbus™ and Raven™ – to coordinate with our many panel finishes and offer recommendations for the best matching structure and hardware finish that will enhance the specific panel finish you choose.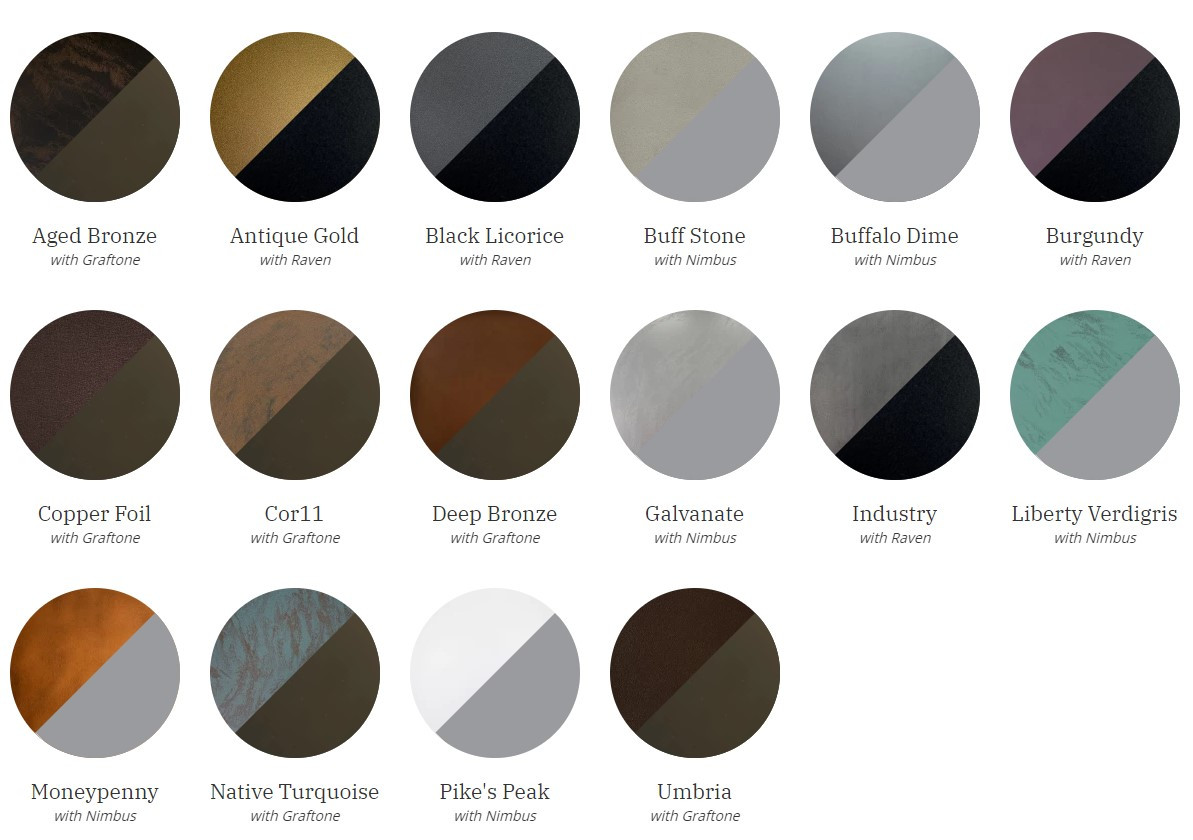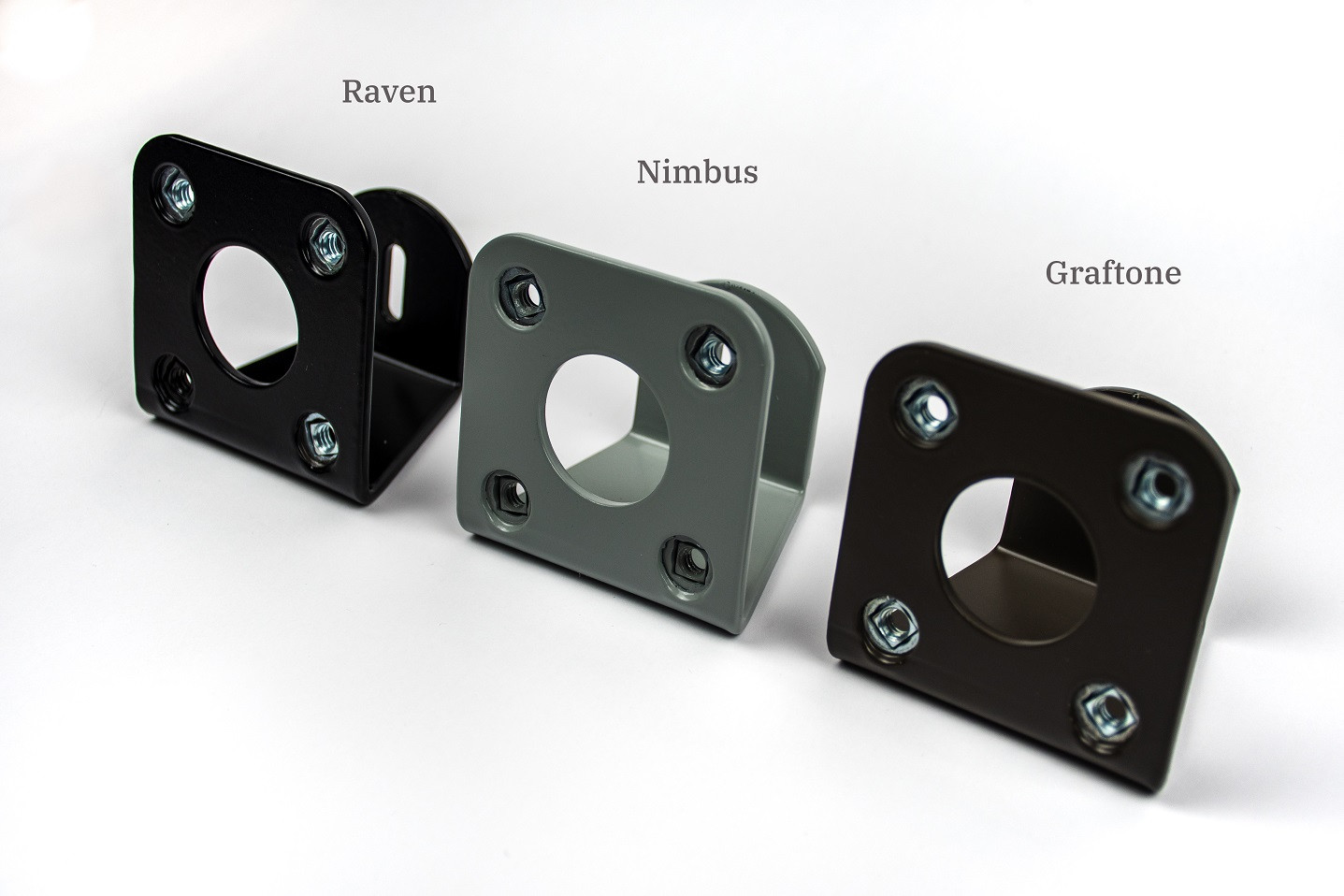 You may be asking, "Can't I match the panels with the frame?" While this can work in many circumstances, our proprietary patina powdercoats do not translate onto posts and hardware as they were developed specifically for large aluminum perforated surfaces and allow for our 10-year finish warranty. From our years of experience, we have found that a coordinated accent frame and hardware finish is the best way to "match" the panel finish. However, there are exceptions to the rule with using certain finishes as a perfect match. We are always happy to work with you on any customizations or specific vision you might have.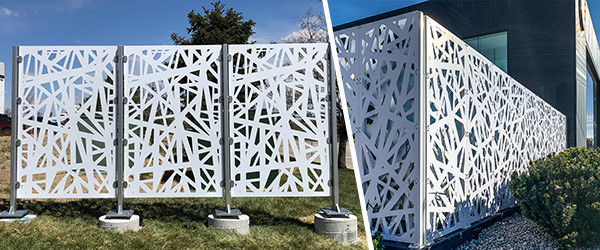 We continuously strive to provide the most artful and unique powdercoat finishes in the market. With a truly artisanal result, no two panels are the same – the end effect is the melding of art and architecture with a truly dependable and repeatable process.
Contact our team today to learn more about our finishes, structures, or custom projects.