As this year ends and 2022 begins, we have a lot to reflect on.
Bouncing back from a global pandemic is no easy feat, and when we last looked at our progress this time last year, we felt pretty proud of what we accomplished. This year was no different.
Our leadership team took some time to reflect on 2021, celebrating wins, learning from tribulations, and looking into what next year will bring us. Parasoleil CEO and Founder, Uriah Bueller notes, "With supply chain issues, shifting family priorities, and jobs coming front and center to the mainstream conversation, I am more convinced than ever that the hard work we do, focusing on the quality of the project and making the custom process easy for everyone involved is very, very important. I could not be prouder of my team at Parasoleil to take the opportunity of creating better neighborhoods and turn it into reality during the second year of a pandemic."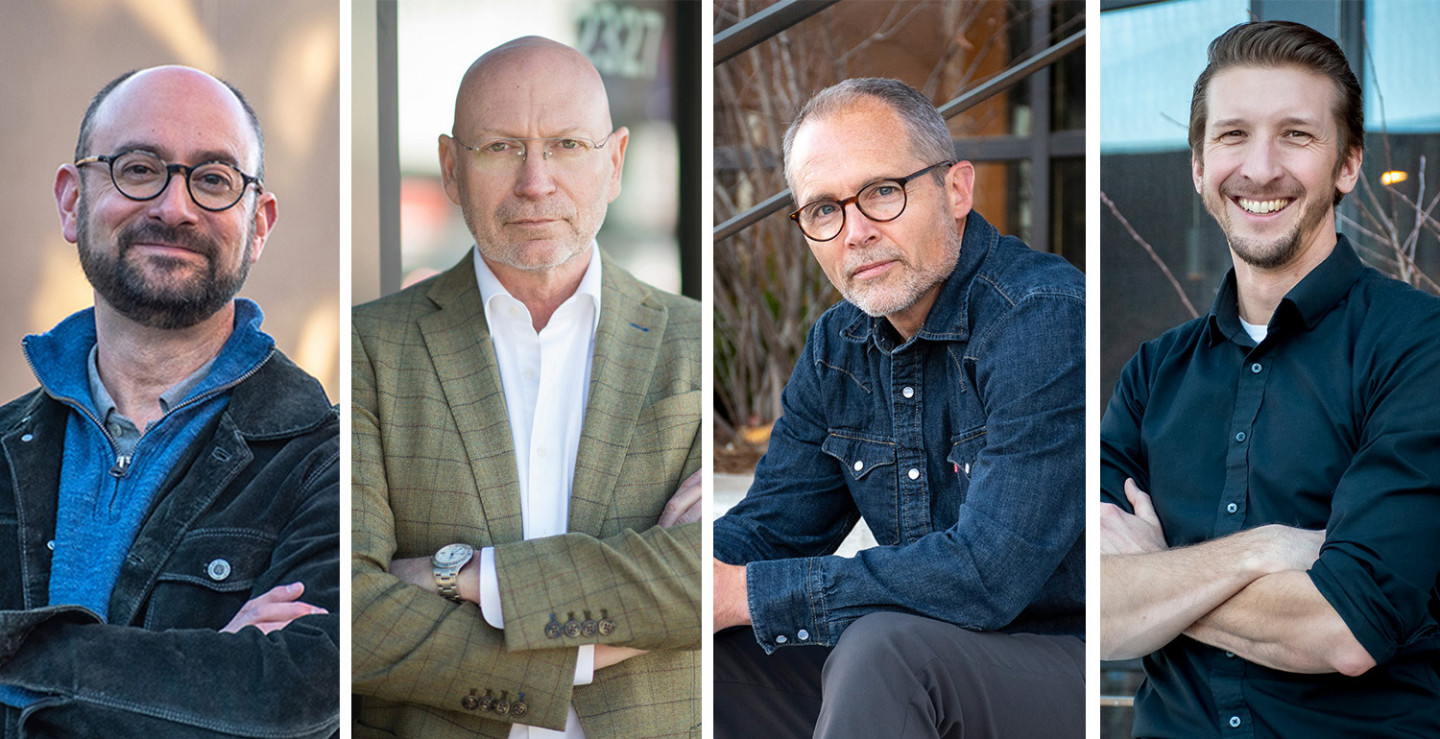 This past year Parasoleil has been dedicated to evolving as a brand, looking to innovate our offerings, and focusing on cultivating partnerships. Bueller goes on to say, "With all of our testing, product innovation, partnerships, and engineering, Parasoleil is clearly not just a pretty decorative thing."
We continue to be in awe of the creativity of our clients, and by taking cues from the design intent of specifiers like architects, interior designers, or landscape architects, Parasoleil has clearly moved beyond the days of simply mounting 4' x 8' panels on top of backyards pergolas. Reid Morgan, Director of Brand and Strategy, sees the brand transitioning to feature more high-profile and complex installations. Morgan states, "Through the use of MESH patterns, large scale cladding applications like BayCare, EDIT River North Apartments, and Logan Memorial are becoming more of our mainline offering. We are beyond excited for what's to come in 2022 – with increased capabilities and a robust slate of projects on the boards, next year will be nothing short of incredible!" Our relationships with project partners like Porter Corp., Acquilano Interior Architects, and EoA will always be invaluable to the growth of the Parasoleil brand.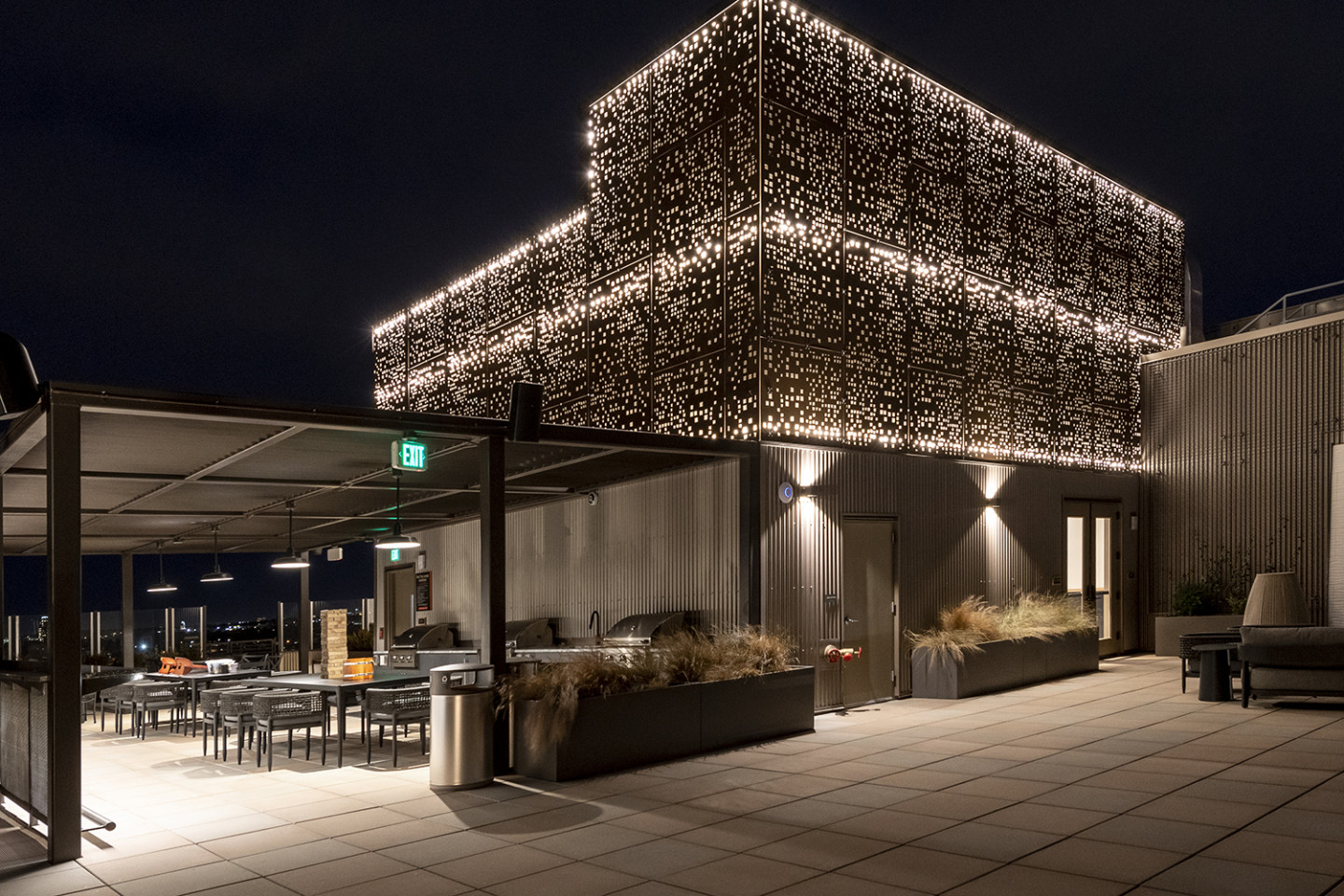 Notably, the trends we've seen this past year, specifically around public art, has influenced the creation of our MESH line of patterns. "The use of public art in new developments has grown significantly and has really facilitated the need for external commercial cladding applications," says Tanner Flynn, Parasoleil COO.
That leads us to what's next for Parasoleil. We've seen the value of providing complete, turn-key solutions to our customers. Mike Schock, our Architectural Director, gives a bit of insight on the R&D work we've been doing: "We set in motion the development of our own branded cladding substructure system that, along with our panels, would offer a complete cladding solution, ideally balancing utility, durability and beauty." Keep an eye out for the official release of the dynamic product offering in January 2022.
From all of us at Parasoleil, we wish you a happy and healthy New Year!