At first glance, it may seem like architectural pattern is what Parasoleil cares the most about.
As much as our team at Parasoleil study and appreciate the full range of what patterns provide, the point of why our patterns are the most recognized in the industry can often be missed. After our pattern designs, our varied durable finishes comes in close second due to the ability to give each panel a slight variation resulting in a naturally aged look. But patina powdercoats are only a finish, not the substance and of what makes us different. The substance of Parasoleil is what our team cares about.
Parasoleil was founded by a sculptor and that art is embedded into how we guide projects and develop custom solutions for each project.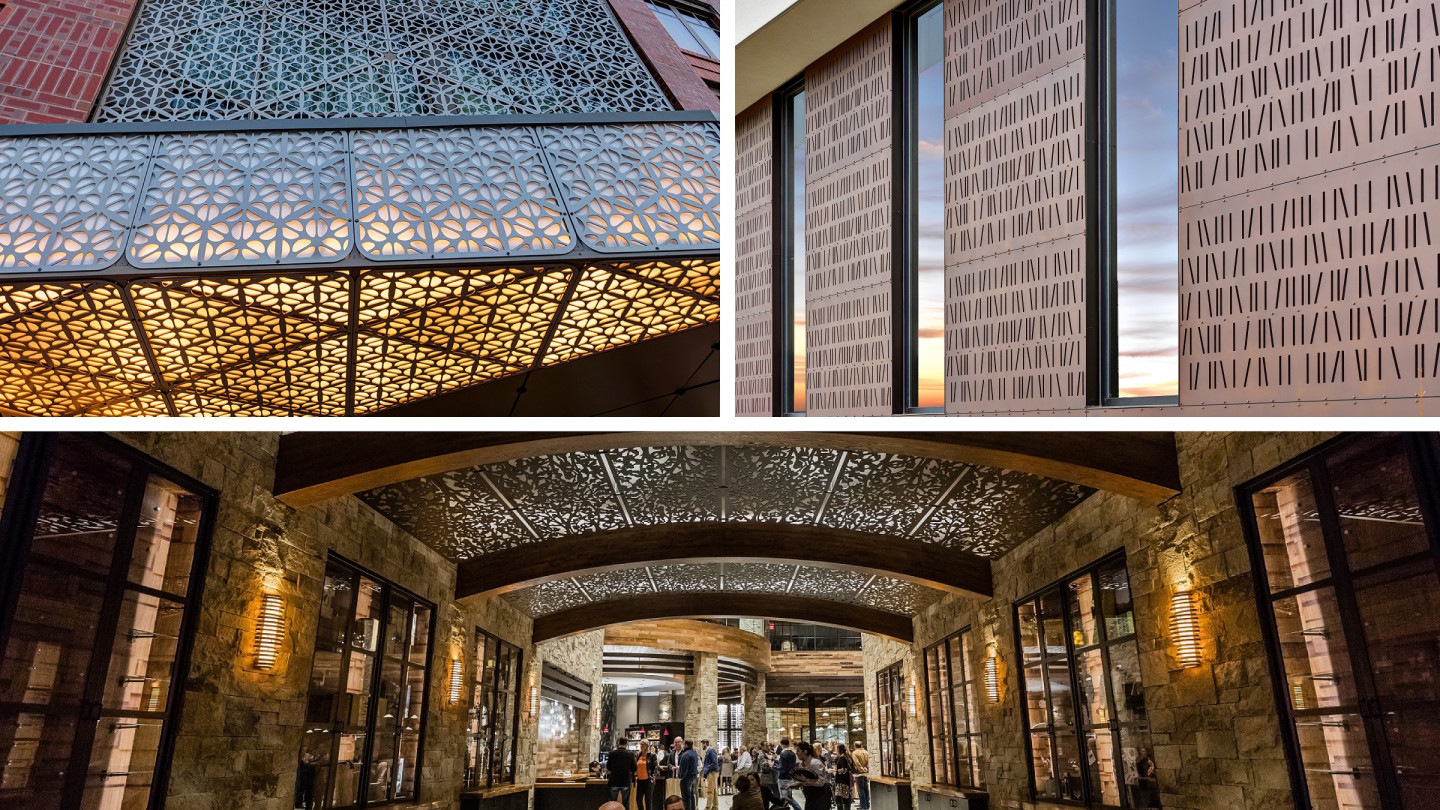 ALFA

The Art Lab For Architecture team is part of what makes Parasoleil such a different kind of architectural product manufacturer. Mike Schock, Director of ALFA and Architectural Design, has established a reputation for excellence. His project guidance is backed both by an expertise in product design for architectural scrims and screen systems, along with his experience of 30+ years as a commercial architect. When ALFA gets involved in projects, it means the order can often be funded through public art requirement dollars. Design integrity, structural considerations, and coordinated accuracy are at the forefront of project conversations.
SALES


Parasoleil celebrates the sales process. Sales for our team means understanding the design intent of a project and finding the fit with our capabilities. Additionally, we collaborate with architects and general contractors by bringing in our design and engineering team to meet with clients long before a purchase order is ready to be executed. We understand engineering and commercial schedules. Our team is known for guiding clients through preliminary engineering, turnkey system components, and manufacturing details.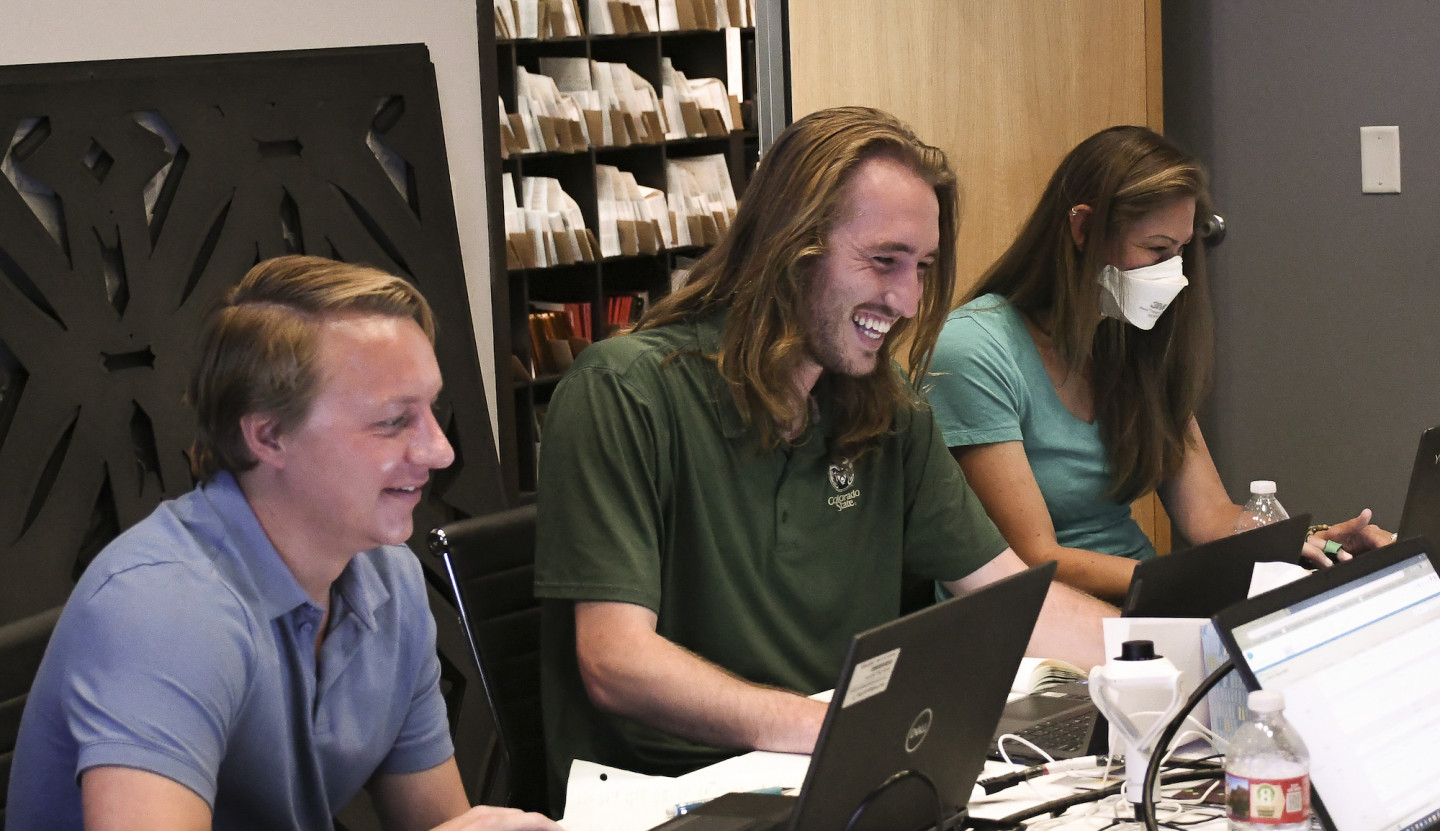 Design Assist


Our Design Assist Program brings an architect's specification together and pairs it with Parasoleil's capabilities using the underlying details of the project's goals and site conditions. Without this program, projects are forced to use generic specs and delegated design assumptions that increase risk and encourage contractors to pad the bid more than necessary or try to get the scope cut from the project. The extent of assistance required for each project is determined collaboratively, but it can include preliminary shop drawings, FEA (Finite Element Analysis) engineering, third party testing for product certification, custom layout proposals, and concept prototypes.
We mitigate this situation by adding these important aspects into a project at an early enough time to define the details and assist with design, engineering, value engineering, and project specific design of the Parasoleil products and services for scrim facades, guardrail screen systems, and overhead shade to filter light and frame space.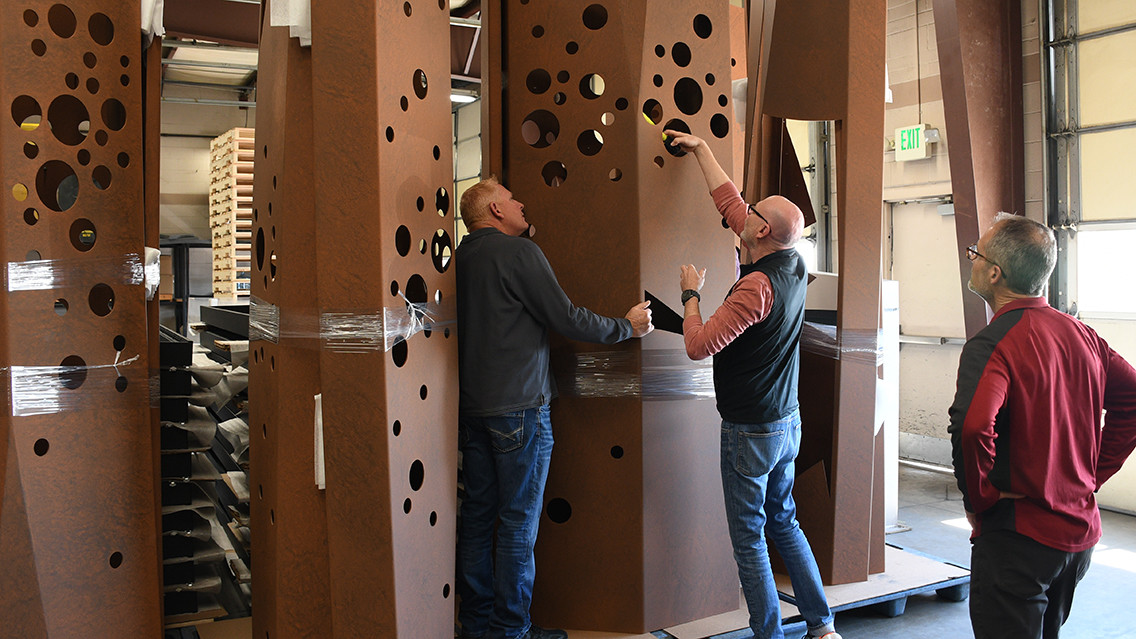 Whether in developing a custom concept for public art approval, blending a client's artwork or branding into an existing system of panels, we take the steps to help the architects protect their design vision and specify the details of what the contractors need to know to understand what they are getting into. That's why Parasoleil continues to lead the industry.
Unless others in the industry can guide projects with expertise, calculate the pattern's impact on the performance of a building, or provide third party certification for their in-house engineering and help customize a project's specifications, simply copying patterns and mimicking Parasoleil finishes do not translate to offering the same the value Parasoleil provides on each project.